Overview
This course looks at zero-waste changes you can make at a personal level to changes that you can be a part of to make zero-waste the norm in the societies and communities we live in. This will help you to make your own informed choices about your own life, and potentially make tangible differences on a broader global scale as well!
Description
Welcome, and thank you for including us in your journey to go zero-waste! Our course aims to provide you with a comprehensive understanding of how to transition towards a zero-waste lifestyle.
Allowing us to be part of your journey will provide you with access to eye-opening research and data, interviews with more than 10 well-known experts in various fields and over a dozen DIY videos with countless tips and tricks that you can learn from and incorporate into your life! 
Remember that it is vital that we are all aware of the global garbage crisis. This is a situation that we have created for ourselves, which is impacting the entire planet from the food and water we consume, to the plants and animals we share it with. Learning about these areas will enable us to address the problems at hand. You have the opportunity to help make a change through your actions, it all comes down to what you do with your choice.
Sound exciting? Join us in our vision to transition to a waste-free environment!
Who is this course for?
Everyone looking to transition to a zero waste lifestyle!
Zero Waste in 30 Course Layout
Zero Waste in 30 is a self paced course, however, we recommend that involving yourself in the process over the course of a month will aid in learning.
We recommend undertaking this course in a period of

30 days
You will have access to the full course and content for 120 days
Certificates will be sent from Bare Necessities Learning upon

full

course completion
Certificates will only be provided upon successful completion of the course
For new students registrations are open throughout the year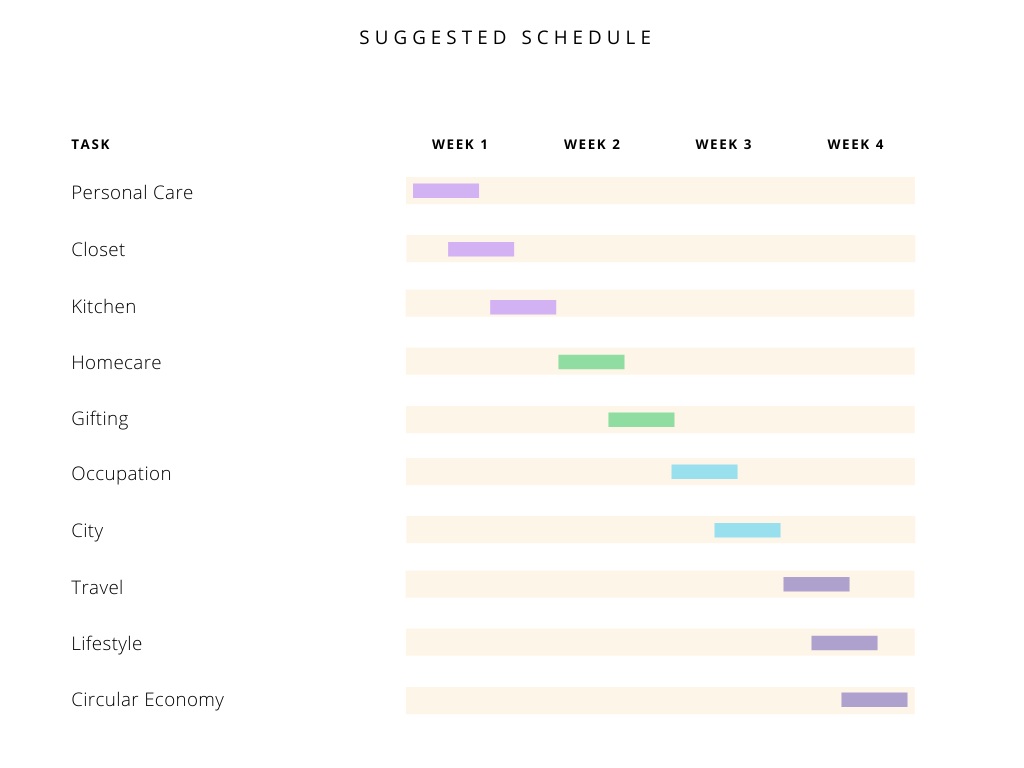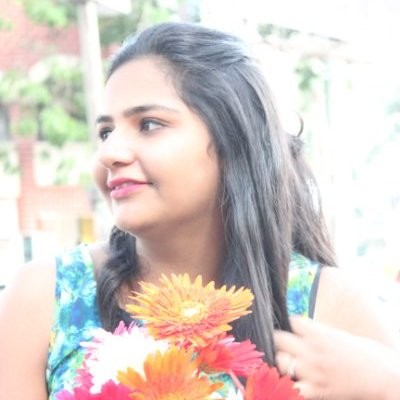 Devina Singh, Campaign & Outreach Manager, Fairtrade India
Devina is a campaigner for Fairtrade and Fashion Revolution. She studied finance and accounting at Christ University and worked in tax consultancy for a year. While pursuing a fellowship program in social entrepreneurship from IDEX Accelerator, Devina was placed at Fairtrade India for an internship.
4 years later Devina is still working with Fairtrade on raising awareness about sustainable food and fashion through campaigns and outreach programs. She started Show Your Label in India in 2015 and volunteers with Fashion Revolution India as their Bangalore coordinator.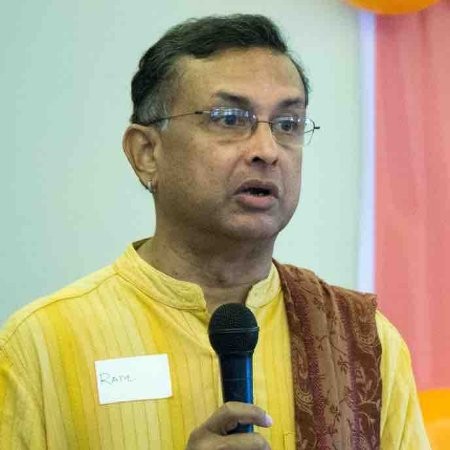 CB Ramkumar, Sustainability Entrepreneur
Ram is an author, speaker, trainer, consultant, entrepreneur, and an expert in applied sustainability. In 2006 Ram came back to India and founded Our Native Village, an eco-resort just outside Bangalore, in South India. His journey in building this project can be followed through his book, 'Green Dreams.'
Ram is now the Founder of 'The Sustainability Partnership', a sustainability consulting company, which helps companies transition towards total sustainability and aligns with Sustainable Development Goals (SDG) of the United Nations.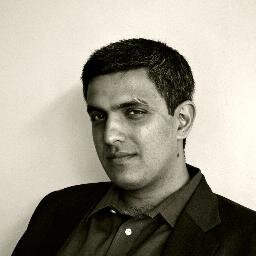 Abhishek Jani, CEO Fairtrade India
Abhishek has over sixteen years of experience working with start-ups, social enterprises and multi-nationals both in India and overseas.
Abhishek joined as the CEO and the first employee of Fairtrade India where he now leads a team which is responsible for building sustainable and Fairtrade market linkages for small-holder farmers- across varied value chains including Food and Beverage, FMCG products and Fashion.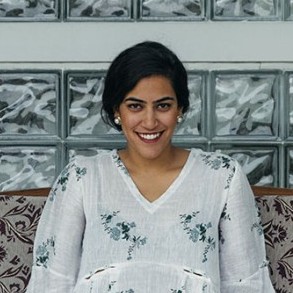 Nivi Murthy, Founder IKKIVI
Nivi studied Fashion Merchandising in New York at the Fashion Institute of Technology. Wherein she got the opportunity to understand in depth the problem of overstock in the fashion industry along with gaining an awareness about the unethical nature of the industry. The drive to make a positive change led to IKKIVI. IKKIVI is a global e-commerce platform for independent sustainable and ethical designers. IKKIVI also functions as a platform to educate and create awareness about slow fashion and slow and mindful consumption.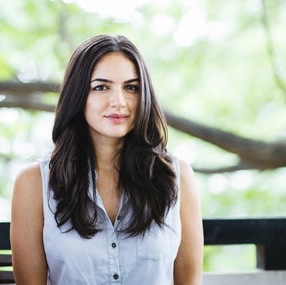 Sarah Edwards, Founder Copper & Cloves
Sarah wants to educate and inspire people with the skills and knowledge they need to eat beautifully. Sarah believes that true health and wellness is achieved through knowledge and understanding of your own body and mindfully choosing whole, fresh foods. When you recognise the signals your body is sending you then you are able to change the way you feel through changes to your eating style, habits, and self-care practices. Sarah is training to be a health and nutrition coach and is a passionate home cook.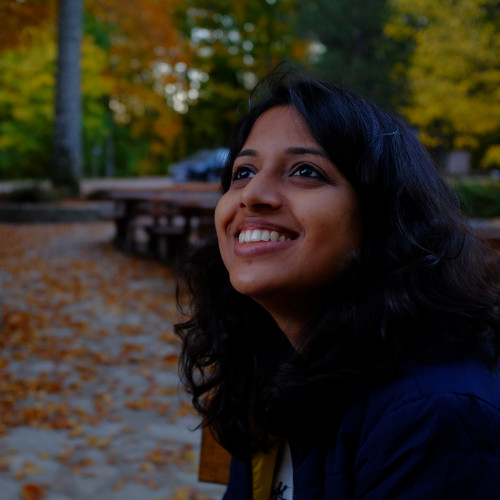 Kiran Ayathan, Partnerships and Outlets Lead, Daily Dump
Born and raised in Bangalore, Kiran is a Mass Communication and Psychology graduate from Mount Carmel College, Bangalore. She moved to Bombay in 2008 to pursue her career in the TV and Advertising industry. She worked as a Freelance Associate Producer for 4 years and spent the next 6 years working on close to 100 TV commercials as an Assistant Director. After having spent 10 years in the industry, she was a bit disillusioned with the work and wanted to do something with a little more meaning. She packed her bags, moved back to Bangalore, and subsequently connected with Poonam at Daily Dump. She currently works as the Channel Growth Lead and is helping expand the business further.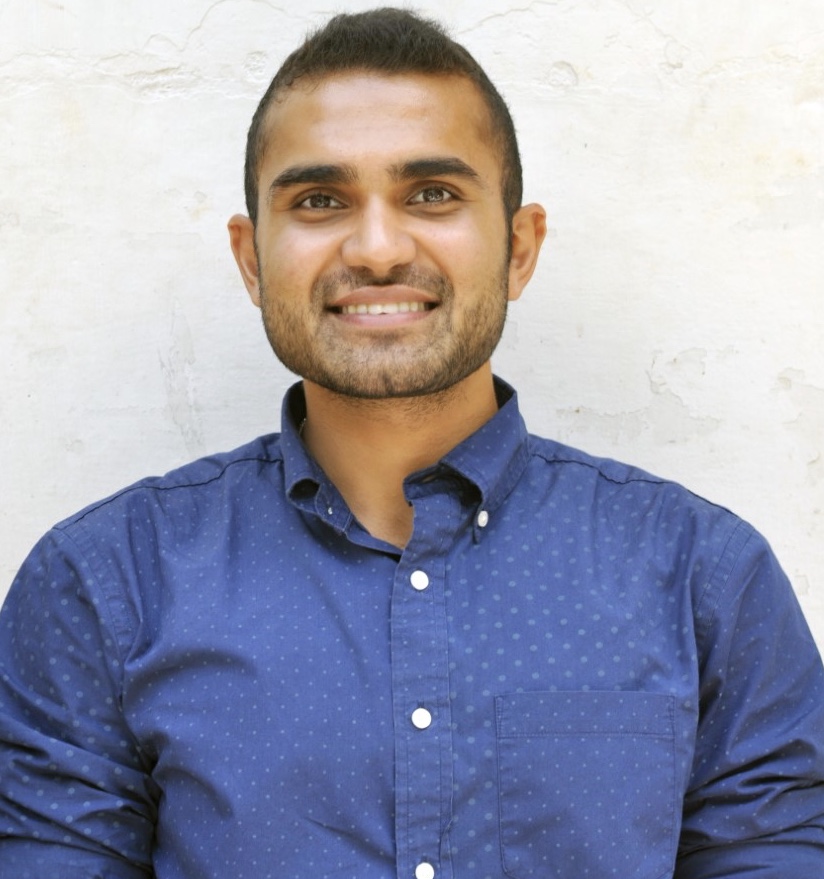 Mehul Manjeshwar, Marketing & Communications, Bare Necessities
Mehul is a nature-lover and passionate about helping us all slow our lives down and be more mindful with all that we do. Currently, he heads the Marketing for Bare Necessities Zero Waste Solutions, a social enterprise with a vision to help communities transition to a waste-free environment. He is a firm believer in progress over perfection and and raising awareness through positivity, solutions and genuineness. The only way to do this is to bring people together, interact and discuss! Mehul has lived in Qatar, Canada and now Bangalore while volunteering for various environmental NGOs, studying Sustainability and Lifecycle, and traveled to work with rural villages and children in helping build infrastructure.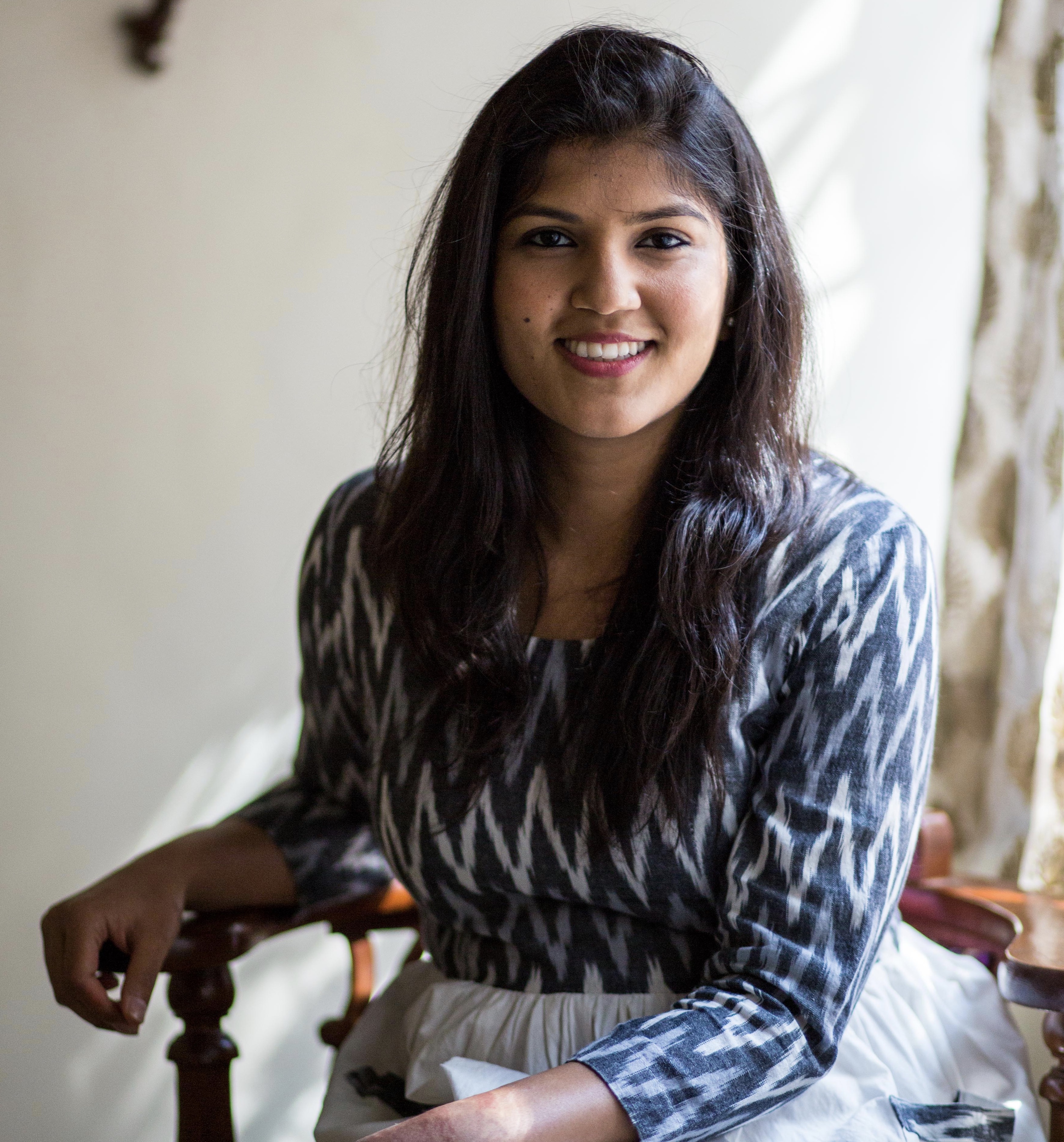 Sahar Mansoor, Founder & CEO, Bare Necessities
Sahar graduated from Cambridge University with a Masters in Environmental Economics and Law and later worked abroad for the World Health Organization. Whilst working with SELCO Foundation installing and managing the installation of solar panels throughout various villages, she had the opportunity to spend time working with waste picking communities in her home state of Karnataka, India. This led Sahar to create Bare Necessities in 2016 due to a desire to address the amount of waste that she was producing in her life. She brings a wealth of experience and knowledge to this project that is helping her business become a zero waste knowledge hub for Indians across the country.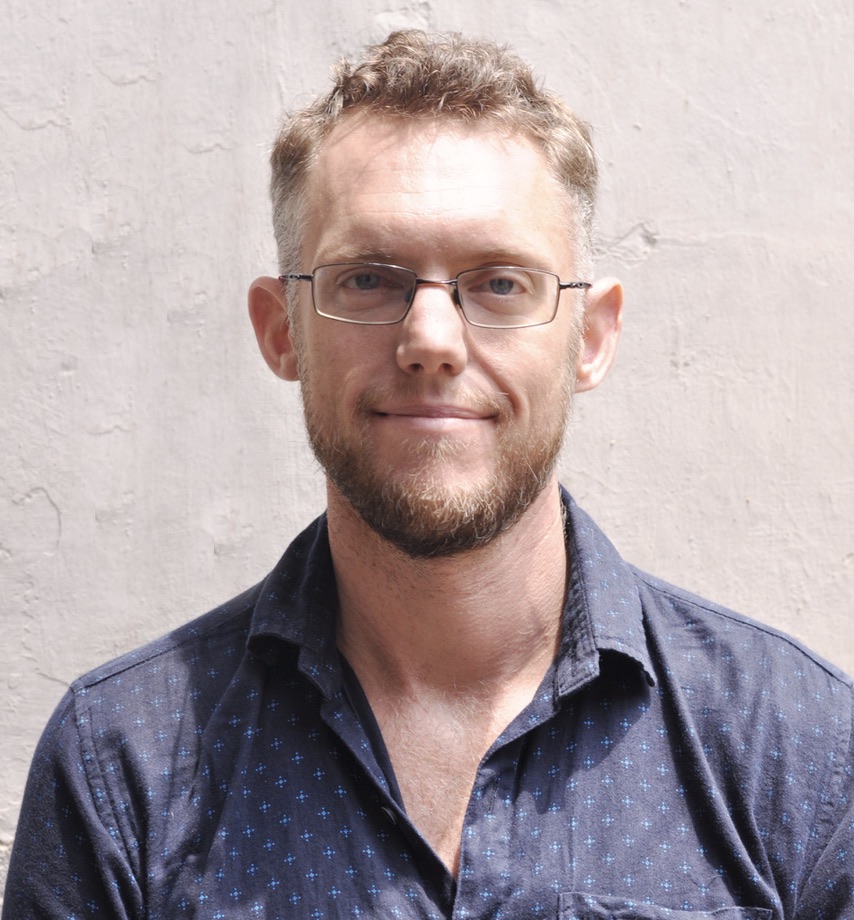 Tim de Ridder, Sustainability Consultant and Education Officer, Bare Necessities
Tim has lived and worked in multiple countries across Asia since he studied a Masters in Environmental Management at Monash University, Australia. His time in India has seen him strengthen numerous social businesses that he has consulted for in various ways including formulating their ambitions and goals as well as ensuring that their structure and processes are to a high standard that will be robust enough for expansion. His experience has been invaluable for Bare Necessities creation of this project.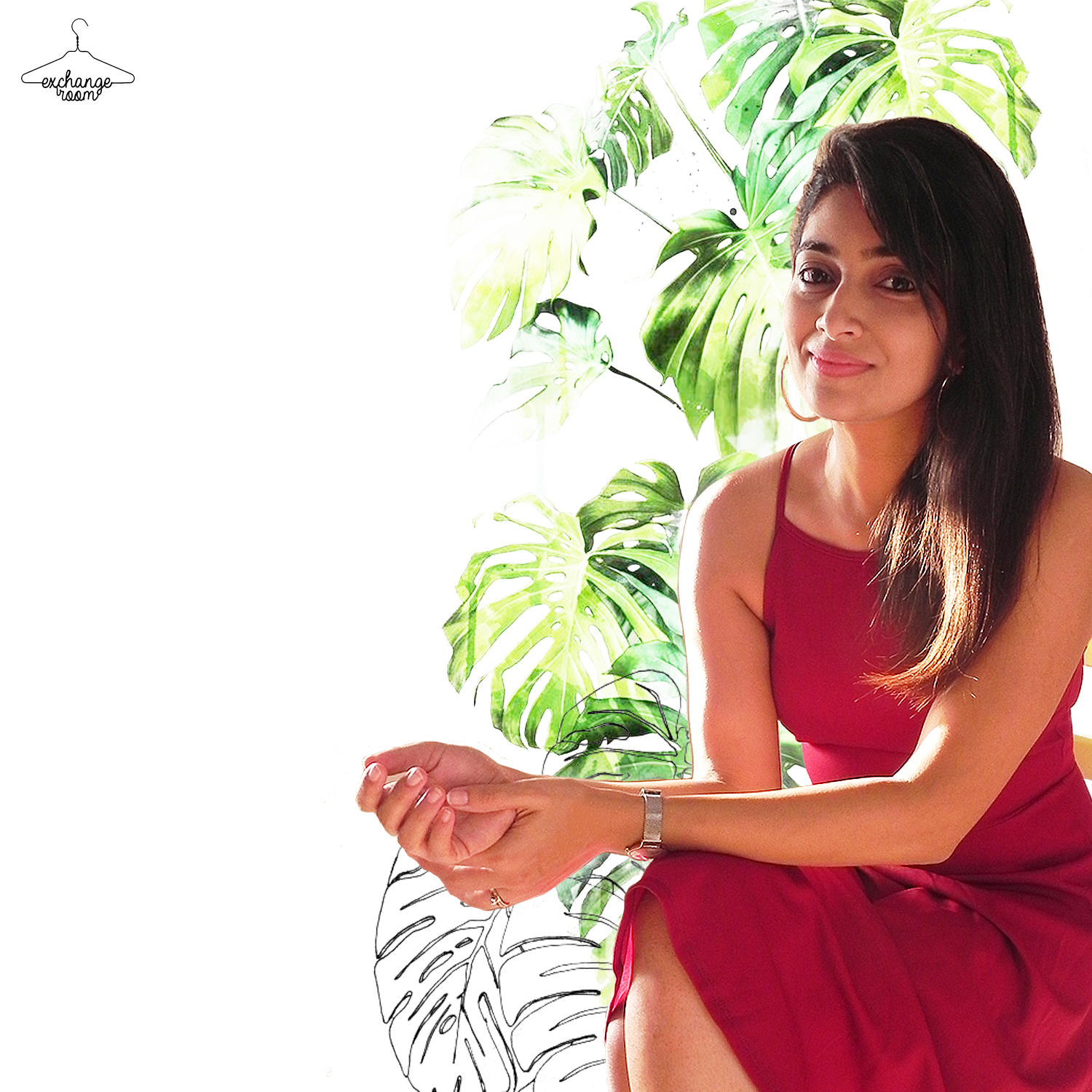 Prithvi Rao, Co-Founder, Exchange Room
Prithvi is a design consultant who has worked as a designer & Creative Head with some top fashion retail brands in India. She has over 10 years of experience in womenswear, retail & trend forecast. She is a National Institute of Fashion Technology alumnus which she continues to visit for guest lectures. Besides running Exchange Room, her passions include travel, yoga & music. She is a Yoga Alliance certified yoga instructor as well.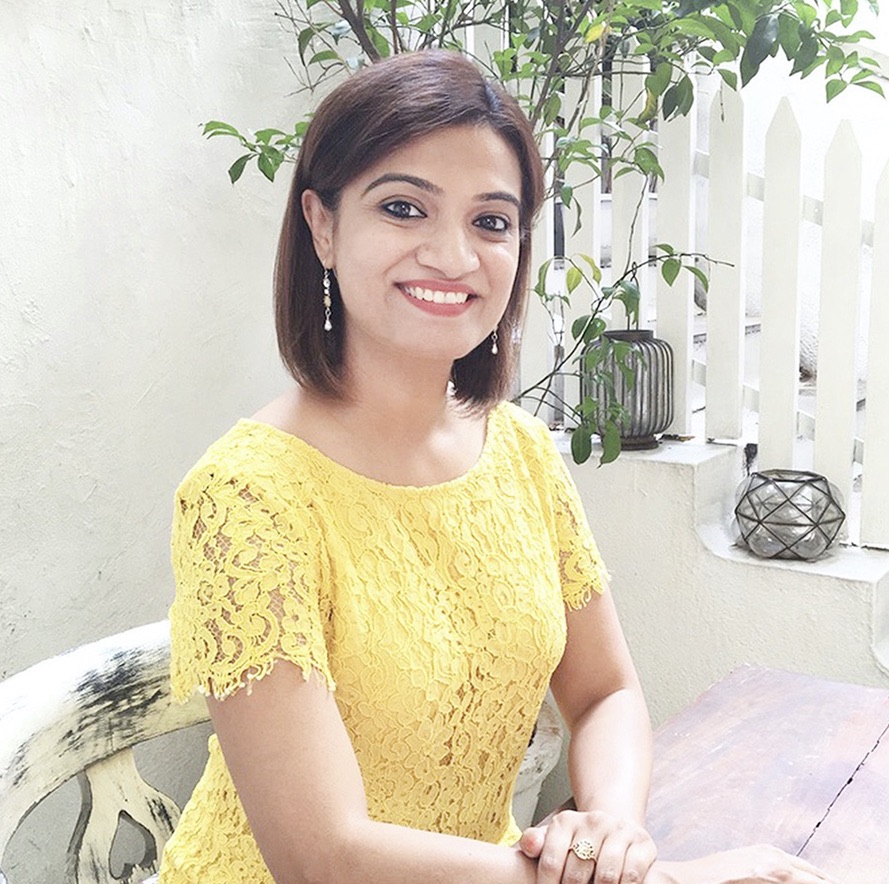 Sangeet Paliwal, Co-Founder, Exchange Room
Sai Sangeet is the founder & Creative Head of Soda by Sai Sangeet Paliwal, a home decor label established in 2007. She is a National Institute of Fashion Technology Alumnus & has also completed her Management Programme for Women Entrepreneurs from IIM Bangalore. She is a vintage lover, creative soul, a deep thinker, is passionate about learning & exploring different cultures.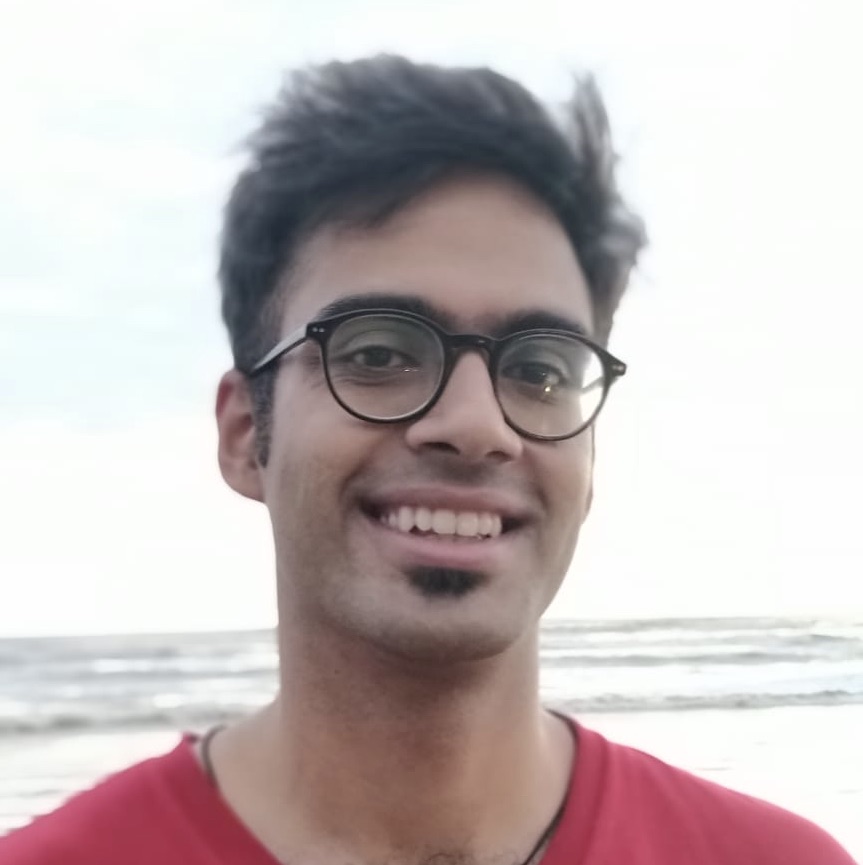 Amarpreet Singh, Business Development, Daily Dump
Amar heads Business Strategy at Daily Dump - a 14 year old waste management company that has revolutionised home and community composting in the country. Amar believes that systemic thinking and designing products that change consumer mindsets around sustainability are key towards changing the way waste is managed in the country. Amar is a trained civil engineer and an alumni of the Social Entrepreneurship programme at INSEAD.